Being one of the most important tasks in any business, Accounting includes recording each and every Financial Transaction and activity that occurs in a business, which includes Sales, Purchases, Receipts, Earnings, and Payments.
No matter what kind of business you own, proper accounting is inevitable because it forms all the groundwork to run a business enterprise. A business owner may not be an accountant by training but, he/she needs to know that being an owner makes you the in-charge of getting your business books in order.
Accounting deals with Financial Transactions, that is why it:
It exhibits the outcomes of a company's activity on a day-to-day basis.

Make sure you generate reports timely and submit it to the public authorities.

Helps you keep a close check on all the resources: Manpower, Material, and Money.

Gives confidence preventing you from going Bankrupt

.
Ultimately, you will use all this information from the accounts as the basis for making Financial and Organizational Plans: calculating revenues, paying taxes, borrowing loans, etc. Therefore Accounting is not just a hollow word, but an extremely vital tool for running a successful business.
The Major Causes of Poor Accounting Practices
Some of the main reasons behind bad record-keeping practices are:
Not taking bookkeeping seriously enough

Not paying enough attention to smaller transactions

Handling all the accounting in-house

Poor communication with your accountants and bookkeepers

Organizational incompetence
3 Worst Accounting Habits of All that Might Cost you, Heaven
Mentioned below are the three most common bad bookkeeping and accounting habit that can cause serious damage to the finances of your organization.
Putting your trust on to a Fledgling Accountants
As we have already mentioned above in one of the points, one of the main causes of poor accounting is doing all the work in-house. It is always better and safer to hire professionals to outsource your accounting task as those people have all the required experience and tools that can relieve you from burdens.
Not keeping an up to dated account books can ruin your business down from the very root itself. You will have no idea about the cash flow of the company and your budget might get unbalanced, which will have a great impact on your profit and earnings. And no Businessmen will ever want that.
Nobody ever wants any authorities knocking on their doors for Audit and if your account books are questionable then the reason might be that you are not paying the right amount of taxes or, you are missing on your tax deadlines.
Consequences of Bad Accounting Practices
There might be really bad outcomes if you are taking your Accounts for Granted. Firstly, you may lose an Audit, which will not only be a dent in your company but you might also have to pay Heavy Fines. Another consequence would be running into Cash flow crunches because your business might not run effectively if you have no knowledge of your Sales and expenses. And ultimately your business might fail due to poor planning.
Best Accounting Method for a Business to Run Well
Business account method plays a major role so you need to have a system that all your records are maintained properly from day one.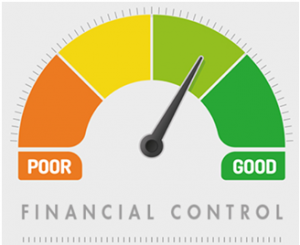 Relevant Recording of Financial data
Everything that is in any way related to money and explains your transactions should be recorded properly. All the incoming and outgoing payments are important, no matter how small the transaction is. This all will help you know your Assets and Liabilities.
Classify the records you keep
You should know what type of records to keep like Legal document records should be kept separated from Financial Documents. Business licenses, permits, Tax Documents, etc. should be stored separately and maintained from time to time. Financial Documents like an invoice, receipts, payrolls should be maintained at all the accounting operations are based on them.
Choose an Appropriate Accounting Software
As any business gradually pacifies and grows, the maintenance of records becomes more complicated. Then manual methods or spreadsheets may not be of good use to the company and will be very tedious. The solution to this problem is using online software that fits your accounting needs and is easy to use.
Get professional accounting Support
Bookkeeping and Accounting Firms is a valuable asset to small businesses. It is never a bad idea to outsource your Account and Bookkeeping. You will be benefited in numerous ways if you go for it. You will have More Time in your Hand to run your business well, Cost Saving, moreover your accounts will be in Reliable Hands.
"Now that you have read how vital proper Accounting is and how if done wrongly can damage your business, it's time to re-think your current practices before it's too late."